Home
Welcome to The Vroman Group, LLP website. Please feel free to use the resources we have provided to help answer questions you may have. We also encourage you to give us a call and speak with one of our professionals about how we can assist you. At The Vroman Group, LLP we pride ourselves on taking care of you, the client, and being able to help you achieve the various goals that you may have, both individually and in business.
The Vroman Group, where our first priority is the client.
Call us today at 515-278-4531.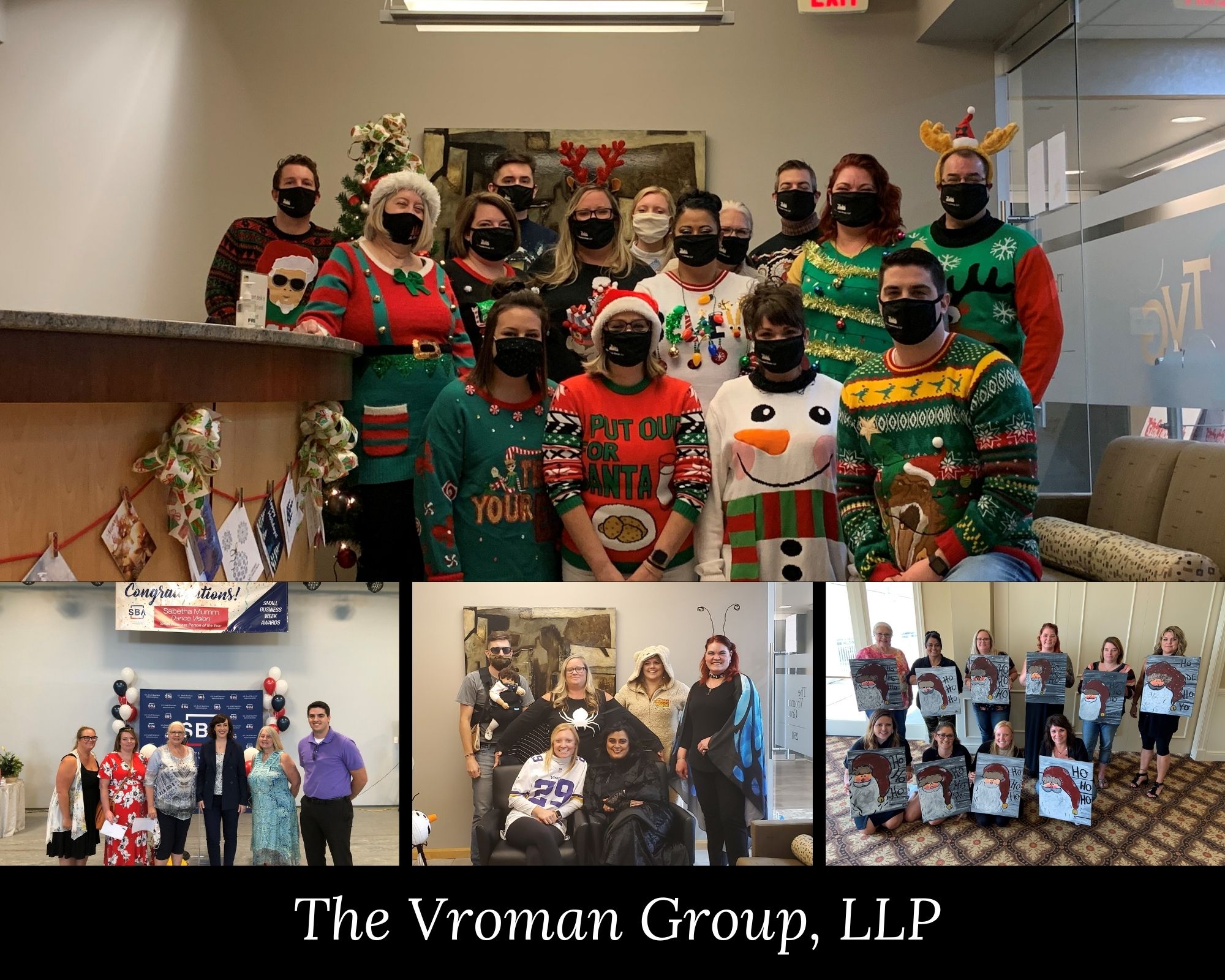 The Vroman Group, LLP team is committed to you and your health. During this period of concern surrounding the COVID-19 (Coronavirus) we are here to help you navigate through this complex situation.
The health and safety of our clients and staff are of the upmost importance. In an effort to protect everyone we are continually monitoring the guidance placed forth by the Iowa Department of Public Health as well as the CDC.
Our office is available by phone or video conference to help with your needs. We are also available to meet in person BY APPOINTMENT ONLY. If you have information to drop off, please place it in the envelope provided and drop it in the secure bin outside our door.
Please note IRS Notice 2020-18 extended the due date for filing Federal income tax returns and making Federal income tax payments (including 1st quarter federal estimated tax payments for 2020) is automatically postponed until July 15, 2020. Affected taxpayers do not have to file Forms 4868 or 7004. There is no limitation on the amount of the payment that may be postponed. The State of Iowa has also extended the filing and payment deadline for income, franchise, and moneys and credits taxes with a due date on or after March 19, 2020, and before July 31, 2020, to a new deadline of July 31, 2020. The Iowa Extension does not apply to 2020 estimated tax payments.
Thank you for the opportunity to be of service to you. Please do not hesitate to give us a call with any questions or concerns you may have. We appreciate the opportunity to be of service to you and look forward to our continued relationship as we navigate the current situation.
For updates regarding Federal Tax Relief amid the COVID-19 please visit https://www.irs.gov/coronavirus and for Iowa Tax Relief https://tax.iowa.gov/newsroom.