Check out our video for Jolly Holiday Lights. A few mistakes made in the putting together of this so we hope you enjoy the bloopers. Please consider attending this wonderful event out at Adventureland for Make A Wish. They do incredible work for the families and children that they serve. Happy Holidays.
Welcome and thank you for visiting our Website. In addition to providing you with a profile of our firm and the services we provide, this Website has been designed to become a helpful resource tool to you, our valued clients and visitors. Our dedication to client service has brought us to the Internet as we endeavor to continue to provide the highest quality professional service and guidance.
As you browse through our Website, you will see that not only have we highlighted background information on our firm and the services we provide, but have also included useful resources such as informative articles (in our Newsletter section) and interactive financial calculators (in our Financial Tools section). In addition, we have taken the time to gather many links to external Websites that we felt would be of interest to our clients and visitors (in our Internet Links section).
While browsing through our Website, please feel free to contact us with any questions or comments you may have - we'd love to hear from you. We pride ourselves on being proactive and responsive to our clients' inquiries and suggestions.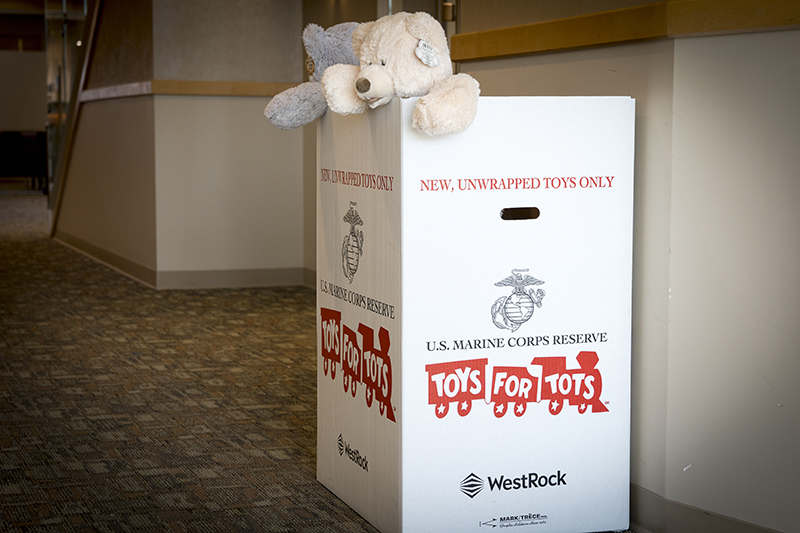 This year, The Vroman Group is happy to announce that we are a drop-off site for Toys For Tots. The drop-off box is located just inside the double doors at 6601 Westown Pkwy, West Des Moines.
The doors will be open Monday – Friday 7am-6pm then Sat. 7-noon. Feel free to swing by and drop off an unwrapped gift for a boy or a girl 0-14 years of age, until December 12th. If you feel you are unable to drop of an unwrapped toy, but would still like to give, you can make a monetary donation by following the link: https://donate.toysfortots.org/donate/forms/events/Default.aspx?ID=22.
Call us today at (515) 278-4531 to make an appointment.